A Monsters' Ball
A for-profit, physical zine centering around Haikyuu's National Team!
F.A.Q
What is a zine?
A zine is a collection of fan-made art and writing.How many contributors will there be?
The number of contributors is yet to be decided.How will contributors be compensated?
Contributors will be guaranteed a free copy of the digital zine. We hope to also provide contributors with a full, physical bundle, inclusive of shipping, if profits allow.When all costs are paid, we will split the profits equally among the contributors and mods. Contributors under 18 can receive eligible physical items, but will not be able to receive monetary compensation, although they may choose how they'd like to distribute their share (e.g., donating to charity, divided between other contributors).Do you accept writers?
Yes, we also accept writers!Is the zine digital or physical?
We are currently planning to make a physical zine.Is this zine for profit?
Yes, this zine will be for-profit.Will this zine be SFW?
Yes, this zine will only contain SFW content.Are ships allowed?
No ships will be allowed.How are finances being handled?
Please read Mod Cara's Doc for more detailed information about the zine's finances and production process!If you have more questions, feel free to
DM us on Twitter!
Schedule
Interest Check Open | Dec 1
Interest Check Close | Dec 24
Contributor App Open | Jan 1
Contributor App Close | Feb 1
Contributor App Results | Feb 14
Pitches Due | Mar 1
First Check-In | April 1
Second Check-In | May 1
Final Submissions | June 1
Preorders Open | July 23Please note that this schedule is subject to change.
Meet the Mods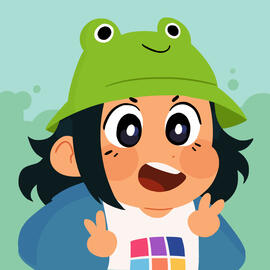 Feeb | art & graphics modCurrent Concern: left my hand sanitizer open in my bag and now everything smells like raspberry lemonExperience: can be found here!twitter | tumblr | instagram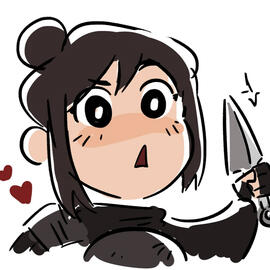 Jam | writing & communications modCurrent Concern: addicted to skipping classes and fears it will only get worseExperience: can be found here!twitter | ao3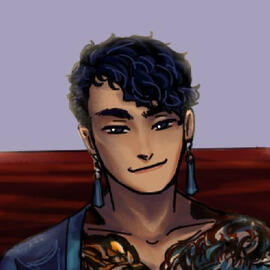 Chris | organization modCurrent Concern: when will i see my cat again :(Experience: can be found here!twitter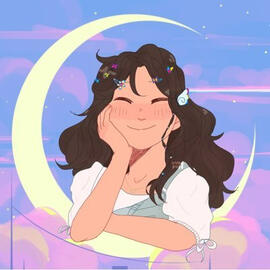 Cara | finance & production modCurrent Concern: still hasn't found a treekawa, so her iwa plushie is lonely at homeExperience: can be found here!twitter | instagram | carrd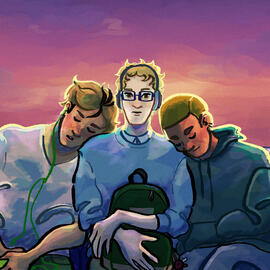 Tony | accessibility modCurrent Concern: if this work project has no deadline, how many more weeks can i stall before procrastinating on it gets me in trouble?Experience: can be found here!twitter | tumblr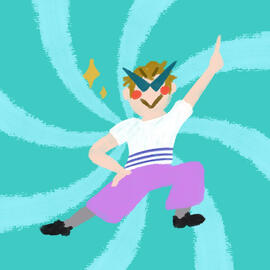 Tortugannanas | formatting modCurrent Concern: Having so many books I want to read that I don't know what to start with!Experience: Format mod for Sunshine and Thunder: An Asanoya Zine, degree in graphic design, made several children's textbookstwitter | instagram